Pugatch Consilium's Biopharmaceutical Competitiveness & Investment Survey – known as the BCI – gained much attention when presented by Taiwan's Vice-President, Chien-Jen Chen in his opening remarks at the BioBusiness Asia Conference which took place last week in Taipei.
VP Chen discussed the growth and development of Taiwan's biotech industry, the challenges that still remain, and the new governmental policies in six areas of priorities in the biomedical industry, including increased efforts to harmonize the IP and legislative environments with international standards. When discussing the success of Taiwan's biomedical industry, VP Chen said:
"The international consulting firm Pugatch Consilium recently ranked the biotech industries in all emerging countries, and Taiwan ranked third, trailing only Singapore and South Korea, ahead of China and India. This is a fantastic result. Taiwan scored especially well in IP patents and regulatory and legal transparency".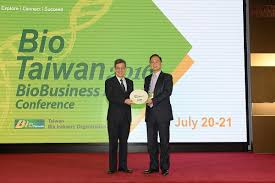 Following VP Chen's speech the BCI was mentioned in the government's official website and has also gained attention from local media:
http://www.president.gov.tw/Default.aspx?tabid=131&itemid=37747&rmid=514
http://foreignaffairs.co.nz/2016/07/25/vice-president-chens-address-at-biobusiness-asia-conference/
http://www.chinatimes.com/newspapers/20160620000065-260202
http://www.newsjs.com/url.php?p=http://www.chinatimes.com/realtimenews/20160720002486-260410
https://video.udn.com/news/529197
The study will be uploaded shortly, keep a close eye for updates from PConsilium!
Share