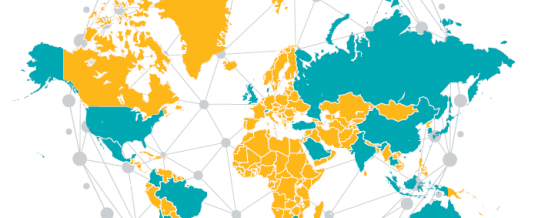 New study shows how countries can succeed in developing and building their biotech capabilities
A new study by international research consultancy Pugatch Consilium (commissioned by the Biotechnology Industry Organization) examines those national innovation strategies, policies and best practices that have been successful in creating an environment in which biotechnologies and biotechnological innovation can flourish.
2017 marks the fourth edition of the Building the Bioeconomy series of papers examining national biotechnology industrial policies. This year's edition includes 26 countries from all major regions of the world. Examining 28 different indicators ranging from public policy inputs to biotechnology outputs that together provide a full and detailed measure of the complete biotechnology environment for all countries included, the study finds that economies that have the right policy framework and create positive, incentive based environments tend to be the most successful in achieving strong biotechnology outputs.
"The research from the past four editions of Building the Bioeconomy shows a clear picture," said Prof. Meir Pugatch, IPKM Chair, University of Maastricht and Managing Director, Pugatch Consilium. "to build a world-class biotechnology capacity – whether it be ag-bio, biopharma, biofuels or all of the above – countries need to do two things. First, reform efforts need to be comprehensive, including in areas like intellectual property, the regulatory environment and technology transfer. It's not enough just to spend more on R&D. Second, countries need patience. Biotechnology is a high-tech field. Like Rome, no biotech sector can be built in a day."
The study is available for download here:
http://www.pugatch-consilium.com/?page_id=1589#bio_4th
About Pugatch Consilium
Pugatch Consilium (www.pugatch-consilium.com) is a boutique consultancy firm providing evidence-based research, analysis and intelligence on the fastest growing sectors of the knowledge economy.
Share