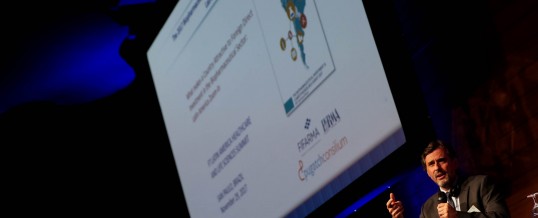 Pugatch Consilium unveiled at the Financial Times Latin America Healthcare & Life Sciences Summit in Sao Paulo Brazil the 2017 Biopharmaceutical Competitiveness & Investment (BCI) Latin America Special Report. This Report is derived from the main 2017 BCI Survey, a global executive opinion survey and index that measures the relative attractiveness of economies to investment from biopharmaceutical research-based companies.
The Report deep-dives into ten Latin American countries: Argentina, Brazil, Chile, Colombia, Costa Rica, Dominican Republic, Ecuador, Mexico, Panama and Peru. A statistical analysis benchmarks each country in relation to others in the region, revealing their relative attractiveness for biopharmaceutical investment.
Two fundamental findings of the 2017 BCI LatAm Special Report stand out: 1) Focusing on a handful of areas of reform does not lead to a thriving biopharmaceutical sector; instead a holistic comprehensive approach is required addressing variables of the entire biopharmaceutical ecosystem. 2) Achieving and maintaining a successful healthcare system is not guaranteed by brute economic force or market size.  Instead, countries need to adopt a "work-in-progress"
approach focusing on getting the policies right, and making themselves attractive and competitive. They need to resist tempestuous budget cuts and keep laser-focused on a long-term vision of becoming magnets of biopharmaceutical activity.
This Special Report reveals important insights regarding the impact of biopharmaceutical policies on investment decisions in the challenging and evolving microcosm of Latin America. The report is aimed at supporting policy makers, business executives and other key stakeholders in identifying what economic and policy aspects are hindering the ability to meet today's healthcare challenges in the region and create a thriving biopharmaceutical sector there.
The report may be accessed at the following link: Research & Analysis Reports Page
Share