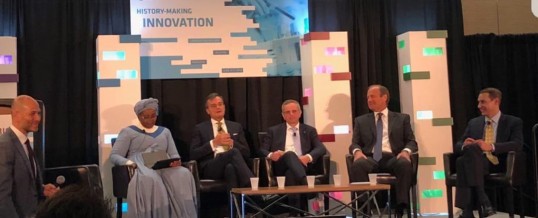 Most, if not all countries today view biotechnology as a strategic area for economic and social development and growth. Most, if not all countries today wish to leverage existing resources such as academic and research facilities and human capital to create a globally-competitive knowledge-based economy. Some have succeeded where others failed. Why?
Earlier last week Professor Meir Pugatch moderated the Global Leadership Forum at the BIO International Convention that was held at Boston, MA. The panel, titled "Can Boston's DNA be Replicated Globally?" dealt with the above question within both macro and micro policy context, taking stock from investors' views on key policy trends around the world and on Gov't officials' perspectives on key areas of focus for attracting investments and increasing competitiveness. The panel included the French Ambassador to the US, the Lithuanian Vice-Minister of Economy, the South African Minister of Science and Technology, as well as Senior Executives from the non-profit startup accelerator MassChallenge and biopharmaceutical company Amgen.
The 5th Edition of the Building the Bioeconomy series by Pugatch Consilium will be made publicly available in our website shortly.
Share