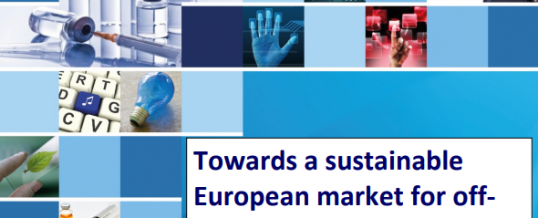 As pioneers with regards to the regulatory approval and use of biosimilars, the EU is now reaping the economic benefits, with increased patient access and healthcare system efficiencies generated through competition on the one hand and continued innovation on the other – an essential equilibrium for securing a sustainable future for the European biologics market.
However, the increasing focus on maximizing short-term savings and the high diversity of policies governing the daily practice of off-patent biologics may eventually undermine this goal.
It is imperative to ask: How should the policy framework be designed and implemented to ensure long-term sustainability of the European off-patent biologic markets?
A new study by Pugatch Consilium released yesterday aims to answer this question.
Combining a comprehensive policy environment analysis with a stakeholders' perceptions survey, the study finds that:
The policy environment across Europe is diversified and lacks a coherent long-term vision of a sustainable European off-patent biologics market;
There is broad agreement amongst all key stakeholders on what a sustainable market for off-patent biologics should look like.
Building on these findings, the study provides a clear "Gold Standard" country roadmap to ensure long-term sustainability of off-patent biologic markets in terms of health system financing and efficiency, commercial, and patient access perspectives.
The study was commissioned by the European Federation of Pharmaceutical Industries and Associations (EFPIA), and is publicly available here:
Share