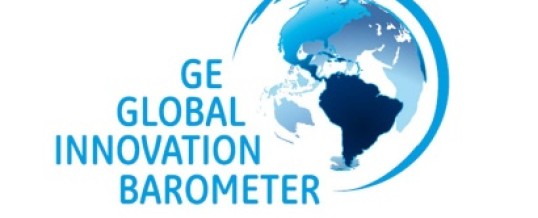 Earlier this month GE released its third annual "Innovation Barometer", a global survey of business leaders around the world. The survey seeks to understand how over 3,000 executives in 25 countries view innovation and how the state of innovation in their country is influencing their business decisions. Interestingly, the survey is solely of senior executives engaged in their businesses' innovation strategies and management.
Overall the survey found that business executives are suffering from "Innovation Vertigo" – an uneasiness at the rapid pace of change in today's business world and uncertainty over what will help their businesses grow.
As part of the Barometer, GE for the first time also produced a "Global Scorecard" ranking 50 countries' innovation environments. The top quartile is dominated by many of the usual suspects: Sweden, Switzerland, Singapore, the UK , US and Hong Kong. Interestingly Israel did very well breaking in to the top quartile.
To see more information about the Barometer and Score card pleas use the following links:
http://www.ge.com/sites/default/files/Scorecard.pdf
http://www.ge.com/?gclid=CJrzw_ne-bQCFSXNOgoddAgA7Q
Share