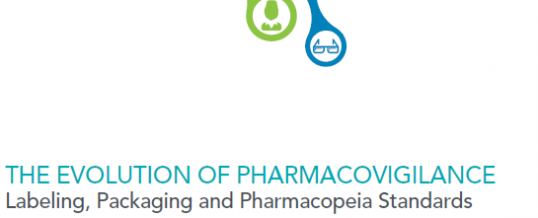 Today Pugatch Consilium launches The Evolution of Pharmacovigilance: Labeling, Packaging and Pharmacopeia Standards. Authored by Professor Meir Pugatch, Dr David Torstensson and Ma'ayan Laufer this report provides a deep-dive analysis of the next generation of challenges facing pharmacoviglance regulators.
Pharmacovigilance is the name given to the mechanisms and tests that together map and ensure the safety of a medicine throughout its life span – from test tube to patient. As patients and healthcare professionals around the world access and use more biopharmaceutical products and technologies, the importance of maintaining and, in many cases, introducing and applying comprehensive pharmacovigilance regulations only increases.
Building on the earlier work of Pugatch Consilium and 2014's Developing a Culture of Pharmacovigilance, this report examines some of the major pharmacovigilance challenges in the areas of packaging and labeling, and pharmacopeia standards. This is an important topic as differences and gaps in the regulatory framework for these areas have the potential to have a significant impact on standards of quality, patient safety and incentives for biopharmaceutical innovation and R&D. The report provides a thematic discussion of these areas, the new pharmacovigilance challenges they pose and the different policies and actions taken by major DRAs in addressing (or not fully addressing) these challenges.
Overall the report finds that a more holistic approach is necessary in which standards of pharmacovigilance are applied to all types of medicines – be it innovative or generic, small-molecule or complex, chemical or biologic. Looking at the "additional monitoring" initiative taken by the EMA in 2013 as a case study example, the report finds that EMA's policy ambiguity regarding the inclusion of products with multiple manufacturers has resulted in what appears to be an inconsistency and gap between the treatment and monitoring of reference products and follow-on generic manufacturers; a significant gap which potentially raises patient safety and public health concerns. Equally with regards to labelling this report finds that the latest academic research shows how there are still serious challenges and gaps in major OECD markets. In particular, there are discrepancies in ADR reports between reference and follow-on products.
To access the report please use the below link: The Evolution of Pharmacovigilance
Share