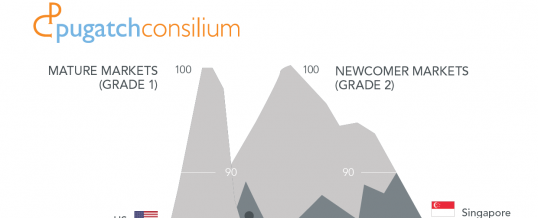 Pugatch Consilium has released the 2017 Biopharmaceutical Competitiveness & Investment (BCI) Survey. An executive opinion survey, in 2017 the BCI polled business leaders and local general managers from the biopharmaceutical industry about the investment environment in 31 markets. The results are available in the linked report below.
The headline results of the 2017 BCI Survey include:
The policy environment matters a great deal for biopharmaceutical investment decisions. Economies with policies supporting biopharmaceutical innovation and investment are much more likely to actually secure ...
Continue Reading →
Share