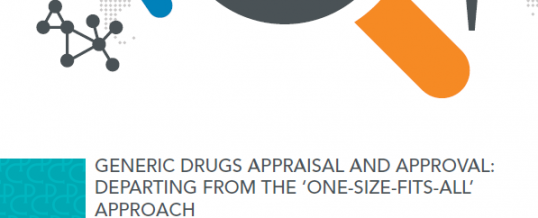 Today Pugatch Consilium releases Generic drugs appraisal and approval: departing from the 'one-size-fits-all' approach.
Generic medicines – follow-on versions of off-patent innovative medicines – are designed to be interchangeable to the innovative reference product. As more sophisticated and complex medicines are developed, securing the safe and effective use of their follow-on products becomes increasingly challenging.
This report zeroes in on the existing gaps and challenges within the 'one-size-fits-all' model of generic drugs approval vis-à-vis two particularly complex drugs: Narrow Therapeutic Index (NTI ...
Continue Reading →
Share