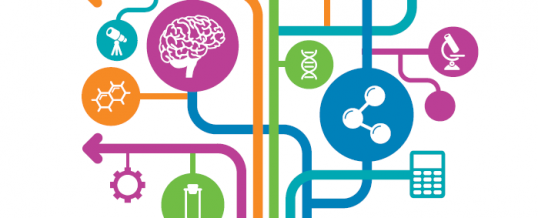 Why IP incentives matter for life sciences innovation – In Europe and Beyond
Pugatch Consilium is today releasing a new report – A Critical Incentive – Not a Barrier! How IP incentives spur biopharmaceutical innovation and the creation of new health technologies.
This report examines the importance of IP based incentives to biopharmaceutical innovation and the development of new medicines and medical technologies.
This analysis could not be more timely. In Europe, for example, the EU Commission is seriously considering ways to weaken the intellectual property protections that support hundreds of thousands of life sciences jobs and drive discovery of new treatments and cures for patients.
As the Commission continues its "incentives review", it must recognize the historical record: IP protections and targeted incentives have stimulated (and continue to stimulate!) new research and the creation and development of new medical products and technologies.
From revolutionizing drug research for rare diseases to economic development: The real story of IP incentives and biopharmaceutical innovation
A Critical Incentive provides a drill-down analysis and a sample of case studies showing how IP based incentives have been absolutely key in spurring biopharmaceutical innovation and R&D.
The case studies examined include examples of how targeted IP incentives have had a pronounced and positive impact on incentivizing R&D, commercialization of new products and helped many countries build and expand their life sciences sector. The studies range from looking at the availability and impact of special R&D incentives for rare diseases; to IP incentives for new uses of existing biopharmaceutical products; to the impact of IP policies in Singapore, Israel and the US on their domestic life science sectors.
Four key findings stand out from the report:
Key finding 1: Orphan drug laws and their provision of market exclusivity incentives have led to significant new research, clinical trials and the development of new drugs for rare diseases.
Key finding 2: IP incentives are a key driver in incremental improvements in some of the most heavily prescribed medicines (including insulin, statins, oral contraceptives and beta-blockers) that over time have resulted in radically improved and effective products that are safer and easier to use for patients
Key finding 3: Targeted IP incentives on biotech patentability standards and technology transfer laws introduced in the 1980s are key drivers of the American biotechnology innovation revolution
Key finding 4: IP incentives have been a critical part of national high-tech economic development and the building of cutting-edge biopharmaceutical sectors
Learning from the past – Addressing the major health challenge of the 21st century through IP incentives
As the global population ages – in part due to medical and pharmaceutical advances – one growing challenge we face is the burden of neurodegenerative diseases. Alzheimer's and neurodegenerative diseases are a growing disease challenge to not only the patients and families faced with this disease but also the health systems charged with caring for them.  Yet despite this growing disease burden the available treatment options for Alzheimer's and other dementias are limited.
As A Critical Incentive shows there is a blueprint in place to addressing the challenge of Alzheimer's and other complex disease areas. Instead of weakening IP incentives for medical innovation, a more constructive path would be to think about creating similar incentives for research into Alzheimer's disease and other disease areas in which there has so far been limited success.
IP incentives are not part of the problem, but part of the solution.
The report may be accessed at the following link: Research & Analysis Reports Page
Share